Life
Why Self Defense Is A Necessity In Modern Times
Life is the best and precious gift from God. But on the same hand it is also very unpredictable. One should always remain prepared for any worse situation. Self defense builds your strength and mental and physical stamina as well. It prepares you for any unexpected situation possible. No doubt it is hard to believe being attacked by strangers but it can take place and such attacks happen without warning and can also leave a bad impact on you.
Self defense gives you relief knowing that you can take care of yourself mentally, financially and as well as physically. In today's modern world one's safety lies in one's own hands and it is very important to take care of yourself and make yourself prepared for worst case scenarios. Once you become able to protect yourself from all the unexpected situations, it boosts your confidence and provides you a sense of security and reassurance that can be gained through self defense.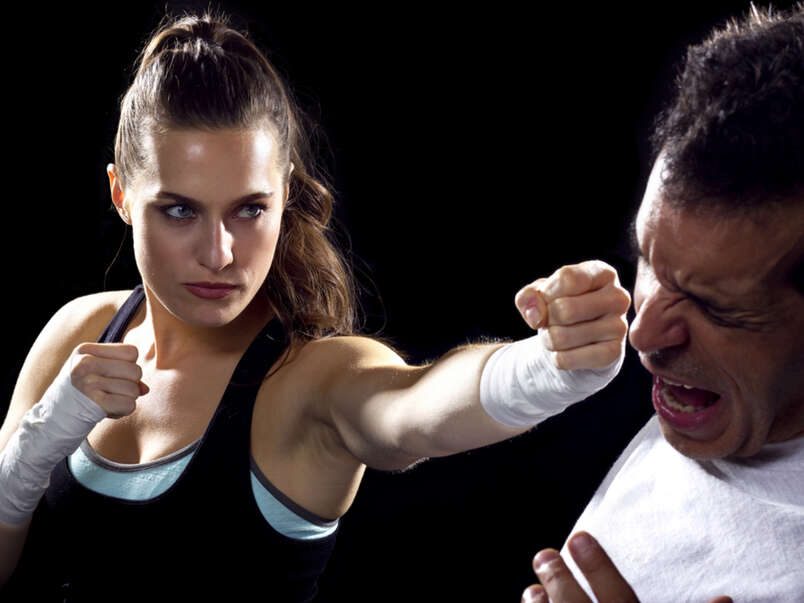 Self defense allows you to become self sufficient and enhances your strength and abilities. It makes you prepared for all unexpected happenings and boosts your self confidence.
Below given are some points that prove why self defense is a necessity in modern times:
Boosts your confidence : Self defense boosts your confidence to another extent. One of the major benefits of learning self defense is the way it enables you to feel afterwards. Many people underrate themselves and consider themselves less confident when it comes to their abilities to protect their own self. That feeling of being unprotected may come due to some personal experience or negative sayings of people in the society. Self defense will build your confidence and eventually mould you in a better person.
It improves your balance : It is impossible for many people to multi-task. Doing two things at one time is really difficult. It requires a lot more focus and balance. Improving your balance will improve your focus. Learning self defense will teach you how to focus on yourself and control your mind and body. Once you obtain the control of your body, you will be prepared to protect yourself under any circumstances.
It increases your focus and self awareness: Self defense will increase your focus and will make you more aware of your surroundings. Unexpected attacks can take place where you least expected them to take place. But with self defense you will be more aware and ready for any unexpected situation. Basically self defense is the key to self protection.
It develops a positive impact on your life: Learning self defense will have a positive impact on your life. It will not only make you confident but will also develop you into a better version of yourself. Having a positive attitude towards everything in life helps you achieve your goals. And self defense will transform you into a more calm and confident person, possibly prepared for everything. Hence, leaning self defense is very important in order to become more focused, aware and ready for any situation that might happen.