World News
Hum Bhi Akele Tum Bhi Akele: Zareen Khan and Anshuman Jha starrer is a romance drama about queer love.
Summary:
Anshuman Jha and Zareen Khan's film Hum Bhi Akele Tum Bhi Akele has a great storyline. The narrative revolves around the "coming o"t story" of the "GBTQ protagonists. Hum Bhi Akele Tum Bhi Akele is BollywoodBollywood'sBTQ film. The movie stars Anshuman Jha and Zareen Khan, portraying the role of homosexual protagonists. Both the characters in the story defy the stereotype that "Men Are" from Mars, Women Are from Venus." Ravi K" Anvilkar, Gurfateh Pirzada, Nitin Sharma Jahnvi Rawat, and Denzil Smith play key roles.
The story is about a gay and a lesbian traveling together from Delhi to Mcleodgunj. This road trip later is a life-changing journey for both individuals. Zareen Khan is the lead actress, and Anshuman Jha plays the male lead, Veer, and doubles up as a film producer. The film was screened in Manhattan on November 22 under the 'Friday Night Premiere'section at thPremiere'Asian Film Fest'val.
Hum Bhi Akele Tum Bhi Akele story: Zareen Khan and Anshuman Jha celebrates queer love and friendship. Anshuman Jha plays the role of Veer, while Zareen Khan plays the role of Mansi in this Harish Vyas directorial. The narrative revolves around these two individuals with polar opposite personalities who are good friends. The twist in the story is the revelation of both Veer and Mansi's homosexuality. Both charMansi'shave their backstory and watching their bond is interesting. The movie deals with homosexuality humorously, and it aims to challenge the social prejudices and the stigma attached to homosexuality in India. The scenes in the film have been shot completely in and around Delhi, Noida, and Dharamshala.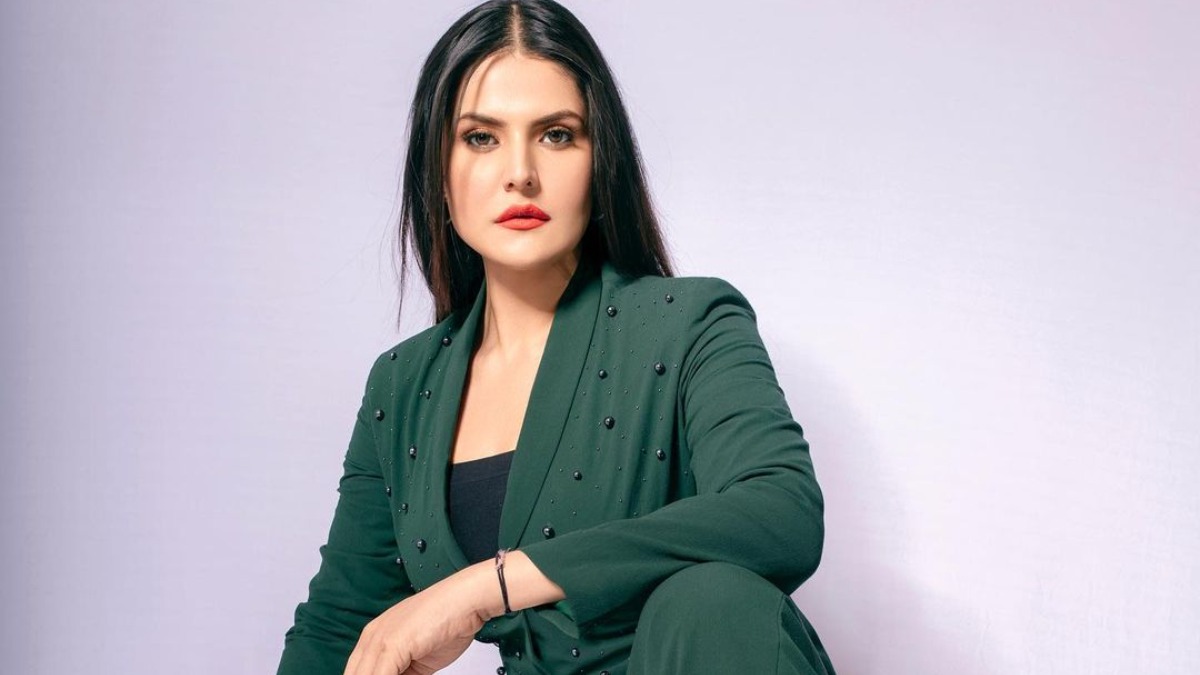 The film won the Best Film award in New York at the HBO South Asian Film Festival last year, where its world premiere was also held. This year, the film was showcased at the Rajasthan Film Festival, where it bagged Best Director, Best Actor, and Best Actress awards. Hum Bhi Akele Tum Bhi Akele was originally slated for a March release, but the date was pushed ahead until the lockdown was over due to the lockdown. Ultimately, the makers decided to release the film on an OTT platform like many other digital films.
The LGBTQ+-themed film "Hum Bhi Akele Tum Bhi Akele" will be released digitally" on Hotstar instead of getting "g a theatrical release amid the pandemic lockdown. Also, watch out for the film's track,' Bullah Ki Jaana,' sung by the talented musicianfilm'sRasheed' The song marks 'he film's tribute to Bulleh Shah, a Punjabi philosopher and Sufifilm's