A new analysis from a nonpartisan group finds that Donald Trump's tax proposals would increase the federal debt by $5.3 trillion over the next decade. The Committee for a Responsible Federal Budget also calculates that Hillary Clinton's proposals would add $200 billion to the debt. Much of the cost of Trump's programs comes from the tax cut plan he unveiled last week. Trump vowed the tax cuts would pay for themselves by triggering record economic growth, but the committee was skeptical and presumed no new development.
Trump has also proposed a sharp increase in military spending. He's offered some spending cuts, but they wouldn't come close to balancing the budget. The cost of Clinton's plan comes from her proposals for free college, child care aid, and universal pre-K for 4-year-olds. Hillary Clinton's campaign says Donald Trump hasn't changed his mind about where President Barack Obama was born. On Wednesday, Trump told ABC6 in Toledo, Ohio, that he reversed five years of promoting the falsehood that Obama was born outside the United States because he "wanted to get on with the campaign." Trump on Friday acknowledged the fact that Obama was born in this country.
In his first comments on the topic since then, Trump said Wednesday that "a lot of people were asking" him questions about it, and he wanted to get back to talking about jobs, the military, and national security. Clinton spokesman Jesse Ferguson responded late Wednesday that "Donald Trump hasn't actually changed his mind." Ferguson added that Trump had tried "to change the subject. And it didn't work." Donald Trump says he acknowledged that President Barack Obama was born in the United States because he "wanted to get on with the campaign." Trump on Friday reversed five years of promoting the falsehood that Obama was born somewhere other than Hawaii. He did not explain why at the time. But he told ABC6 in Toledo, Ohio, Wednesday, "A lot of people were asking me questions."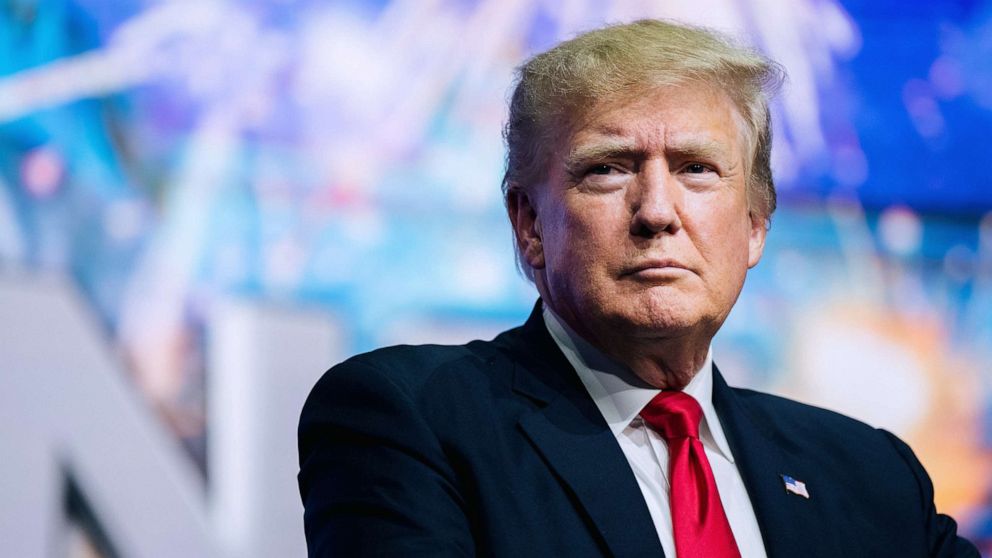 Related Articles :
He says he wanted to get back to talking about jobs, the military, and "how to get rid of" the Islamic State group. Hillary Clinton and members of the Congressional Black Caucus have suggested it's too late for Trump to reverse course. And even as Trump disavowed the "birther" tale, he offered up another falsehood: that "Hillary Clinton and her campaign" in 2008 started the rumor. Mexican singer Vicente Fernandez lends his voice to support Democratic presidential candidate Hillary Clinton and potentially drum up Latino voters.
In a video released Wednesday and paid for by the Washington-based Latino Victory Project, the man known as the "King of Ranchera" music sings about working "hand-in-hand" for a Clinton victory. Fernandez croons that under a Clinton presidency, "we will always have a bridge." He is shown leaning on a ranch fence amid clips of galloping horses, smiling children, and a campaigning Clinton. Fernandez also sings that "my people were hurt that someone would offend us."
It's an apparent reference to Republican candidate Donald Trump, whose disparaging comments about migrants have angered many Mexicans. At an April concert, the singer alluded to Trump, saying he would "spit in his face" if they ever met. The video was posted on YouTube and on the singer's Facebook page. Bill Clinton is urging supporters of his family's charity to not grow "disheartened" or "deferred" as a significant wing of the organization shuts down.
The former president is speaking at the close of the final Clinton Global Initiative meeting. The annual CGI meeting in New York has brought together political leaders, celebrities, and philanthropists. This year's conference was held under a cloud of controversy surrounding the Clinton Foundation. Donald Trump has accused Hillary and Bill Clinton of using the foundation to enrich themselves and give donors preferential access to Hillary Clinton as secretary of state.
Bill Clinton did not directly address Trump's accusations in his remarks, though he has denied them previously. Instead, he used his speech to tout the work CGI has enabled worldwide, including lowering HIV drugs and increasing access to clean drinking water. New York City Mayor Bill de Blasio sharply criticizes Donald Trump's call for national use of "stop-and-frisk," a police tactic that a federal judge has ruled can be discriminatory against minorities. Trump said in Fox News Townhall that the practice "worked incredibly well" in New York City.
On Wednesday, De Blasio, a Democrat who supports Hillary Clinton, called Trump's proposal "appalling" and suggested that "he's either ignorant about the history of the city or he's lying about it." Stop-and-frisk, which allows police to search anyone they deem suspicious, was widely used in New York even though critics said it increased tension between communities of color and the police. Trump said Wednesday he favors using it nationwide. A federal court ruled in 2013 that the city's use of the tactic was excessive and unconstitutional, and de Blasio was elected that year after promising to end.
Donald Trump's campaign is backing conservatives on Capitol Hill, warning that the Obama administration is about to "turn control of the internet" over foreign powers. Specifically, Republicans are trying to block the government from ceding an oversight role over some of the internet's critical systems. They include the directories that help web browsers and apps locate information on the web. Trump policy adviser Stephen Miller warned Wednesday that "internet freedom is now at risk." He praised congressional Republicans for fighting the change "admirably."
Trump adversary Texas Sen. Ted Cruz is leading the charge on Capitol Hill. Donald Trump travels across Ohio with a colorful cast of characters, including a former college basketball coach and convicted felon. The Republican nominee for president was introduced at a Toledo rally Wednesday by former Indiana Hoosiers basketball coach Bobby Knight, whose endorsement Trump has credited for his win in Indiana's primary. Knight advised the crowd to support Trump and buy red, white, and blue shirts to support the United States.
Also part of the entourage is boxing promoter Don King, convicted of murder in the 1960s. King was barred by GOP officials from speaking at the Republican convention in July, but he's said on Trump's behalf twice Wednesday. His first speech at a church event included a racial epithet. Also along for the ride is Omarosa Manigault, a former contestant on Trump's "The Apprentice," who now helps lead the Republican nominee's outreach effort to African American voters.