Finance
Know How Baggage Delay & Baggage Loss Works in a Travel Insurance Plan
When you travel, one of your primary concerns likely centers on the possibility that your luggage may be misplaced or that it might arrive at your destination later than expected.
Check Bajaj Allianz travel insurance to buy coverage for delayed or lost baggage to be free of your anxiety.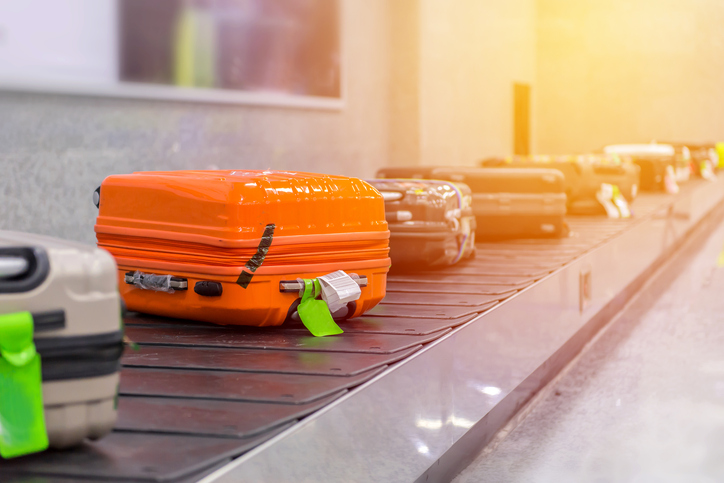 How does the coverage for baggage delay work?
Because the airline frequently transports your baggage on a separate plane that takes a more circuitous route to reach its destination, there can be a greater chance that it may arrive late or even go missing. Selecting a good baggage insurance policy can ease your concerns in such situations.
Suppose your checked-in baggage, which may contain personal belongings like clothing, toiletries, and other necessities you use throughout your trip, is delayed. In that case, your travel insurance policy can repay you for the cost of those belongings.
You have the right to make this claim if a common carrier delays the delivery of your baggage for a longer time than the one stipulated in the policy. This time starts when you arrive at your destination. *
What would be the restrictions for baggage delay claims that apply?
You might sometimes submit a claim for baggage delay cover, but you might find out later that the baggage was truly lost. This might be frustrating. In these circumstances, the insurance provider would make a deduction from the total amount claimed and paid to you under the luggage delay policy, which includes any compensation given by the airline. *
Baggage loss
Following the travel insurance policy terms, the insurance firm would compensate you for the irretrievable loss of an entire piece of checked-in baggage that might have been stowed on the airplane or train you were traveling. To prove this, you would need to have the personnel from the railway or airline verify all of your claims. *
What can be the prerequisites for a baggage loss claim?
You would be eligible to file a claim under this section if you were a passenger and your baggage has been lost, stolen, or misdirected by the airline or if its delivery to the final destination has not happened for any other reason. For instance, travel insurance for Vietnam can cover you if your baggage reaches Dubai instead of Vietnam.
The benefit would only be paid out if your bag gets misplaced; the airline might not be paying out for the loss of individual goods inside a suitcase or any damage to your luggage. *
What do the limitations for baggage loss look like? 
If you have already been compensated for a certain amount by the common carrier, this cover might only reimburse you for the remaining amount. For example, suppose the value of the lost baggage was up to 5,000, and your airline or the railway authority paid 2,000. In that case, the insurance company may only pay the remaining amount of 3,000 rather than the total value of the bag.
Therefore, buying baggage insurance to cover baggage delay or loss would be imperative, especially if you travel with valuable and important items. *
* Standard T&C Apply
With Bajaj Allianz travel insurance, you can have peace of mind knowing that you would receive the necessary assistance in such situations, thanks to the baggage delay and baggage loss cover included in their travel insurance policy.
Insurance is the subject matter of solicitation. For more details on benefits, exclusions, limitations, terms, and conditions, please read the sales brochure/policy wording carefully before concluding a sale.